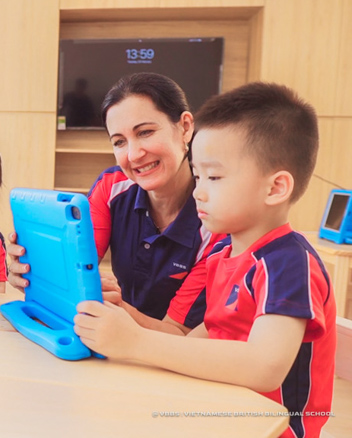 Globally in the curriculum at VBBS
English using Reading Eggs curriculum is a comprehensive English learning program for children aged 02 to 16 years old developed by 3P Learning and Blake Learning – two leading training institutions in Australia for children's education. Reading Eggs builds learning activities through Ipad to develop children's self-study ability and confidence in English communication in various aspects.
In the spirit of educating children "Confident – Independent – Self – aware" – VBBS always pays attention to building positive playgrounds for children through unique experiences and events based on the theme of learning each month. Each program organized is highly creative, focusing on confidence and flexibility to increase the active interaction in each individual child.
Sign up to follow VBBS's curriculum
Don't miss out on new updates on your email