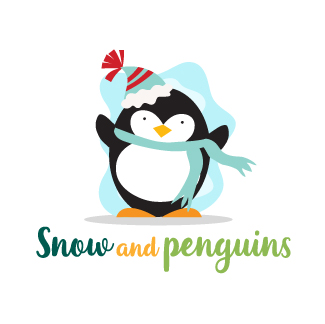 December opens the atmosphere of the warm Christmas season with great things as the children are immersed in the theme: SNOW & PENGUINS.

In this topic, by participating in outstanding activities such as transforming into penguins, exploring the artificial ice house on the school yard or doing interesting experiments with artificial snow, lifting water stone and colored ink, in order to train the dexterity of the hand movement, the sharpness of the eyes and the agility of the motor. Attractive science exercises also help to develop children's logical thinking comprehensively. Under the guidance of foreign teachers and teachers, children participate in exploring outstanding features, uses, and usage of utensils and toys; some simple relationships between the structural characteristics and usage of familiar toys and toys. The classrooms are decorated with the theme of the month with the main colors of white, red and green, which will stimulate the creativity of children in the process of participating in exploring the classroom. Especially in the shape corner, the baby is free to create unique products such as snow house decoration, Christmas tree from recycled products or incarnation into penguins in cute story pieces.

Besides, children experience the thrill of exploring the Christmas story, with her skillful hands when decorating penguins, snowflakes for the classroom. Especially know more about life in cold countries as well as animals living in the frost.