Understanding children like a mother does – Caring for children as our own offspring
Enrollment
Sign up for a trial study
Learning Space
Sign up for a tour
Welcome parents to Viet Anh School
Vietnamese British School system – VBS is a kindergarten system with the education
orientation of international standards. VBS aims to bring an ideal learning environment
and a solid foundation for the children to develop comprehensively in the spirits of Confidence – Independence – Self-Awareness right from the first years of life.
??? 6 Tuần hè: PHIÊU LƯU CÙNG CHƯƠNG TRÌNH
?? LONDON SUMMER ADVENTURE – IEYC FIELDWORK – ANH QUỐC ??
Tại trường mầm non Quốc Tế Việt Anh. Thời gian: Từ ngày 15/07/2020 đến 15/08/2020
Nghỉ Tết âm lịch của VBS sẽ bắt đầu nghỉ từ ngày 22/01/2020 đến hết ngày 02/02/2020
Địa điểm tổ chức: Tầng 4 Parkson Flemington, 184 Lê Đại Hành, P.15,Q.11, TP HCM
Thời gian: 14h00-19h00
Reasons for choosing Viet Anh School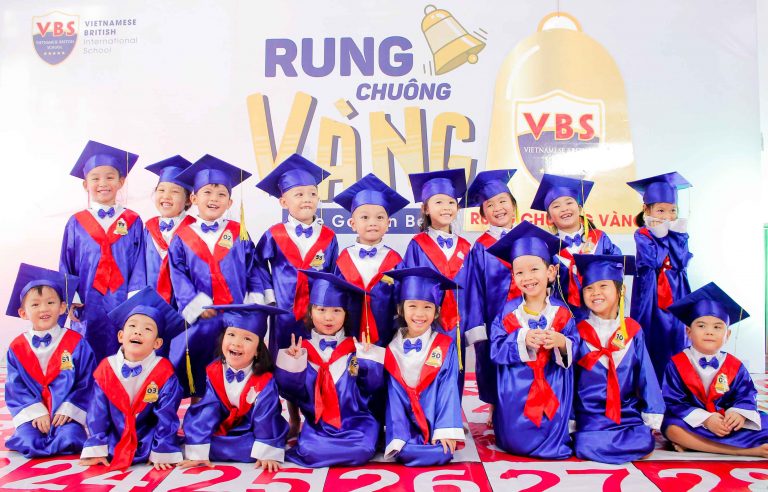 In order to create a useful and healthy playground for children, VBS organized The Golden Bell – Ring the Golden Bell. The program was exciting with…
Video channel of Viet Anh School
A valid URL was not provided.
Sign up for a trial study